One EMF Meter with Two Uses
Testing the electric field and the magnetic field radiation at the same time.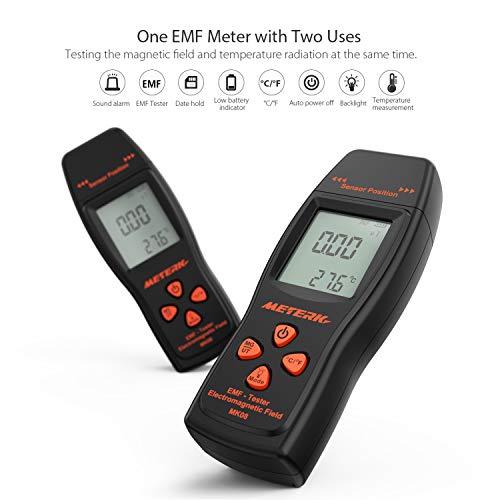 Measure Radiation
It's widely used to test and learn electromagnetic radiation situations indoors and outdoor. TV, induction cooker, rice cooker, refrigerator, computer, appliances, electrical wires, etc.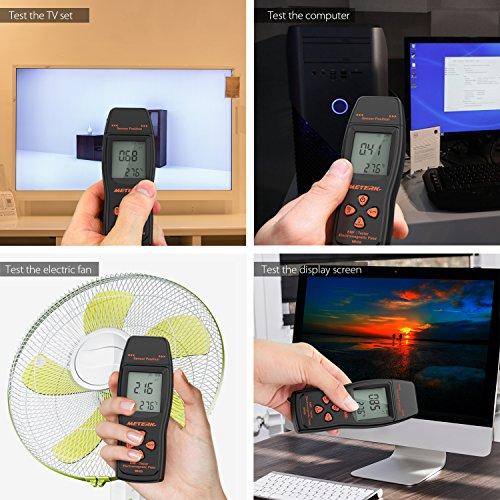 Sound-light Alarm
When the test result exceeds the safe value, the instrument will alarm automatically.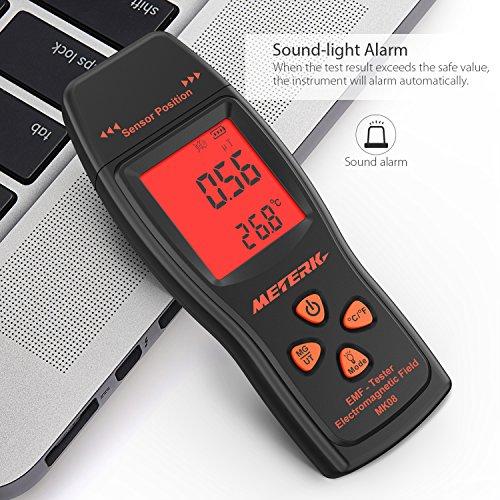 Data Hold & Max Measurement
One-key locks the radiation value.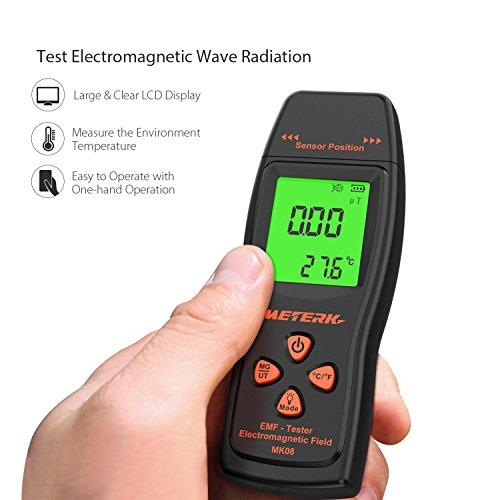 Large & Clear LCD Display
Equipped with a built-in electromagnetic radiation sensor, which can display the radiation value on the clear LCD digital display after processing by a control micro-chip.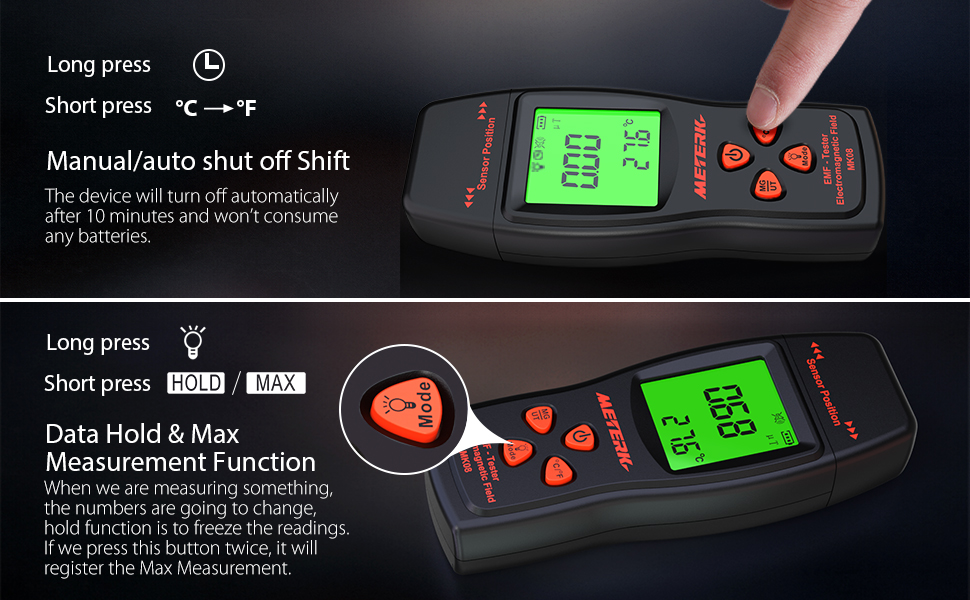 Easy to Operate with Easy One-hand Operation
Easy to carry and make field measurements.
Measure the Environment Temperature - with 2 temperature units (℃ and ℉).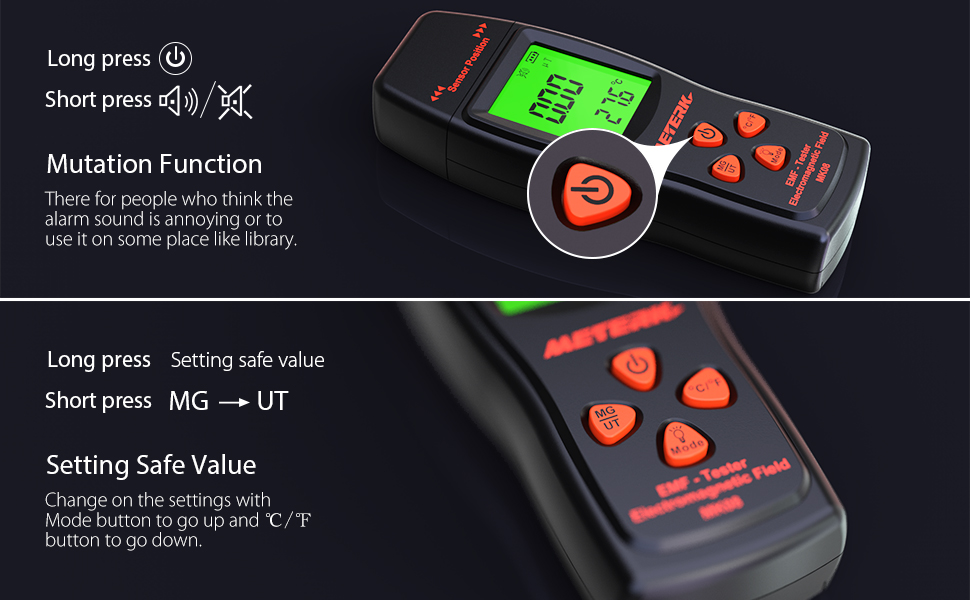 Specifications:
Color: Black
Material: ABS Plastic
Display: 4 digits LCD Display
Unit: mG (Electric Field); μT (Magnetic Field)
Range: Electric: 0~2000mG; Magnetic: 0~200μT
Accuracy: ±5% (50μT to 200μT)μT at 50Hz or 60Hz
Resolution: 1mG, 0.1μT
Alarm Threshold: 40mG, 0.4μT
Temperature: 0~50℃ / 32~122℉
Test Bandwidth: 30Hz-300Hz
Number of Axis: Single Axis Inductive Head
Sampling Rate: 0.5 Seconds
Test Mode: Bimodule Synchronous Test
Over Range Indication: LCD Displays "HI"
Operating Temperature: 0~50℃, Relative Humidity 0~80%
Storage Temperature: -10~50℃, Relative Humidity: 0~70%
Power Supply: 3 * 1.5V AAA Battery (Included)
Item Size: Approx. 130 * 50 * 27mm / 5.12 * 1.97 * 1.06in (L * W * H)
Package Size: Approx. 16.5 * 7.7 * 3cm / 6.50 * 3.03 * 1.18in (L * W * H)

Package List:
1 * Electromagnetic Radiation Detector (EMF Meter)
1 * User Manual (English + French + German + Italy + Spanish)