Used for general formula hand drill chuck and for an electric screwdriver.
Suitable for small wrench, adjustable speed dc hand drill, pneumatic screwdriver, and torque drill.
Perfect for small space operations, computer chassis, electrical cabinets, furniture, electrical appliances, and other screwdrivers or power screwdrivers.
Can be bent to access for those hard-to-reach places.
Freely rotating shaft inside(only internal rotation)
Suitable for 1/4″ drive power bits.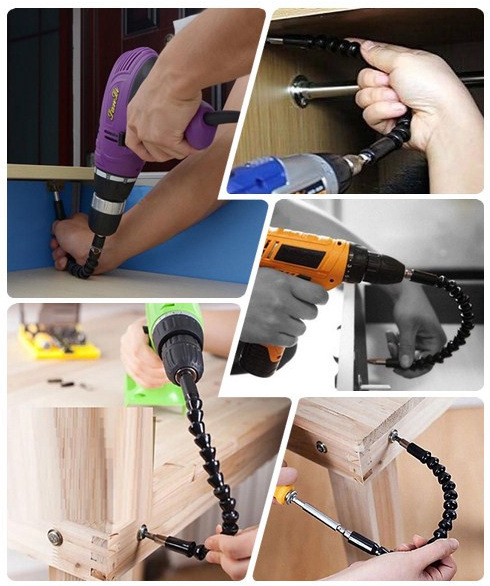 If you have an electric screwdriver and drills, but you are unable to tighten unreachable screws by your driver, then just look at this incredible tool I posted here.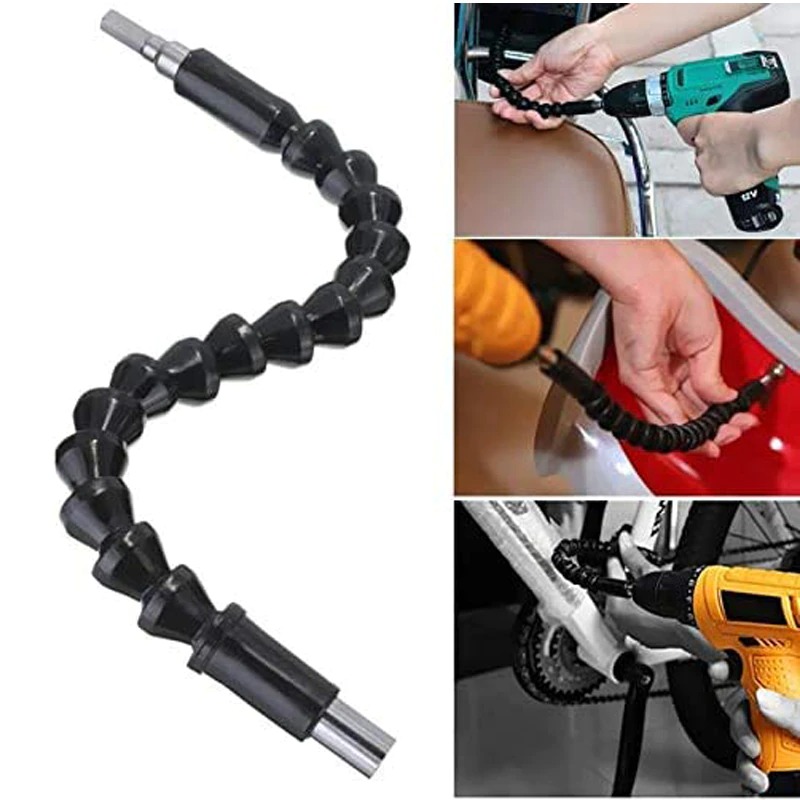 This flexible drill bit can attain where your ordinary screwdrivers or power drivers just cannot attain. To complete your household work in hard-to-reach areas, use this flexible cobra drill bit. You can use it to tighten or loosen screws in hard-to-reach angles, squares, and sites of small spaces. Add this flexible screwdriver to your workshop equipment. It is handy to reach areas with great ease.
Using this flexible drill bit extender will help you work from a suitable position to screw or unscrew bolts, located almost anywhere. This Flexible Screw Driver is a useful addition to your toolbox for both experts and amateurs working on DIY projects inside or outside your home.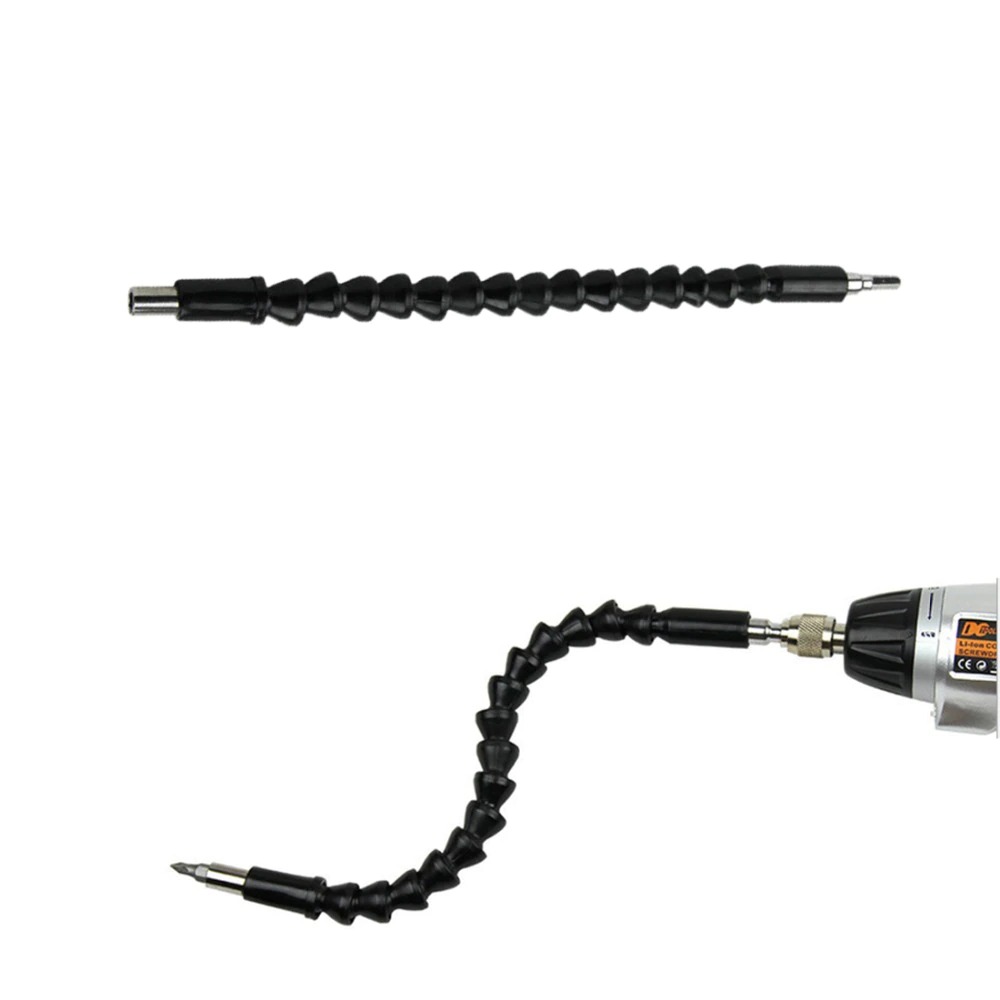 This workshop device is made from high-quality engineering High Carbon Steel material and built technically to work well. Thanks to its hard but flexible stainless steel design, you can bend it up to 90 degrees in any direction with great ease. This drill bit adapter extends also your drill's reach to up to 12 inches in length. You can use it with any drill, together with 6 circular driver heads.