⏰ This noise meter has been calibrated at the factory. If you want to calibrate it again after using a period of time, please use the 94 dB standard source.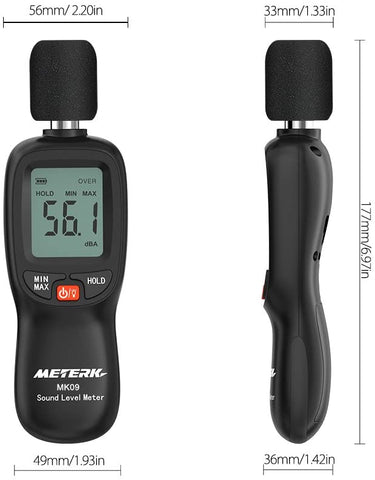 【Min/Max/Data Hold Function】 - The Sound Level Tester records the minimum and maximum sound decibels around any given time range and freezes the current measurement readings.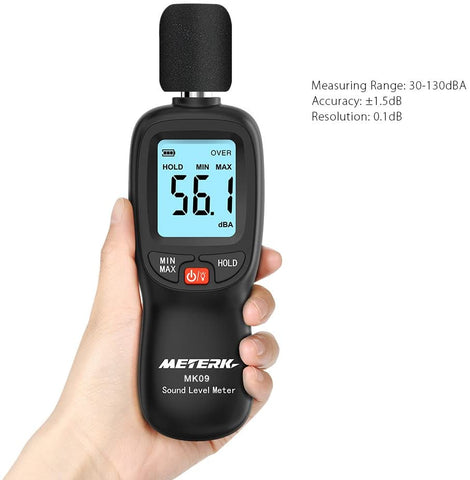 【Large LCD Display】 - Clear readings and easy to use at night, widely used in factories, transportation, car, baby room, and audio system office, sound quality control in homes, schools, and construction site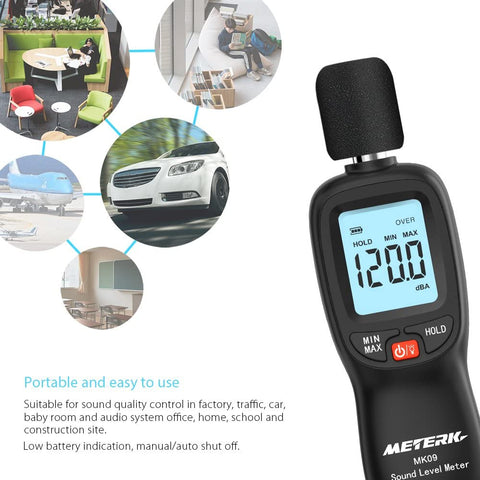 【Precision measurement & over-range measurement warning sign】 - Measurement range: 30-130dBA, accuracy: ±1.5dB, resolution: 0.1dB, there will be a warning sign when the standard exceeds the standard
【Convenient & Lightweight】 - This sound pressure level (SPL) meter is lightweight and easy to carry. With a mounting hole for the tripod, which can be placed on the stand and is easier to measure when your hands are busy.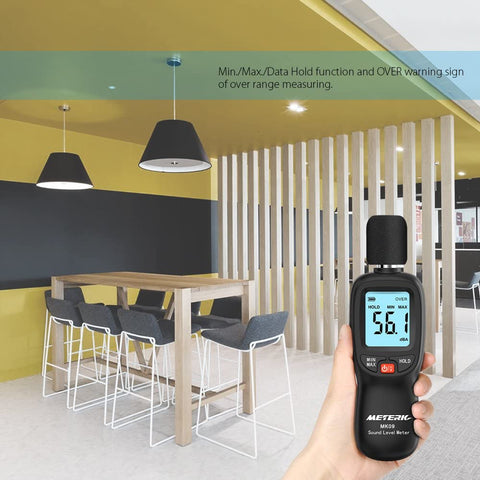 【Auto/Manual Shutdown】 - It will automatically shut down after 10 minutes when not in use. Note: After using, please press and hold the shutdown button for 2 seconds.